I have needed something to keep me busy these days. I went shopping with Chuck's mom the other day to a craft store and decided I wanted to learn to knit. So I picked up a cheap starter book, needles and some yarn. I haven't been able to do a whole lot in one sitting because my hands are so swollen. But here's a little progress I had after the first day I played with it!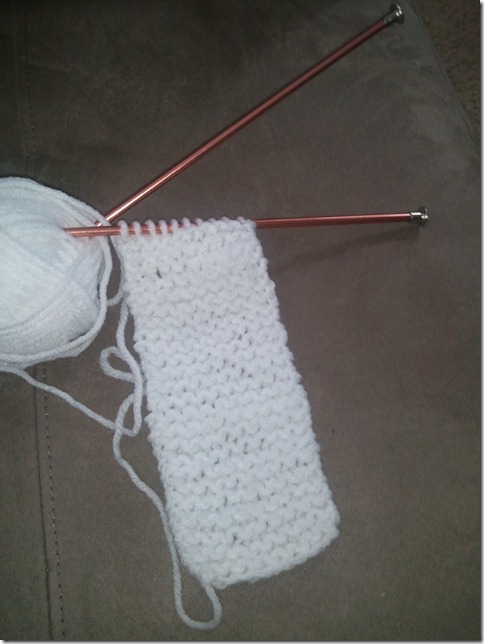 Not too shabby for my first attempt if I do say so myself!
Then the other morning, I woke up and decided I NEEDED to have some flower clips for my hair. So I went nuts and attached a bunch of flowers I had to hair clips. Then I found a tutorial online for making some flowers out of fabric and made a couple of those. I am definitely going to make more of the fabric flowers. I need to see if I have some more elastic sitting around to attach them to. Or I need to get some more clips.
Not too shabby for my first attempts at these.
I was quite proud. The knitting project I started is supposed to be a headband, so I may have to attach a fabric bow to that and see how it turns out! I am seeing Christmas gifts in the making already!
Have you tackled any projects lately? Any wearable projects? Please share!