We started giving Maddie cereal the other day. It went very well! Here is a long video of the first attempt. About 6 minutes in, she starts coughing, then sneezes and hits herself in the face with the spoon.
Am I a terrible mother for laughing at that?
The second day was an even bigger hit. She kept grabbing the spoon and helping put it in her mouth. She just couldn't get enough! Of course, I didn't get a video of it, but dad did take a couple cute pictures of her.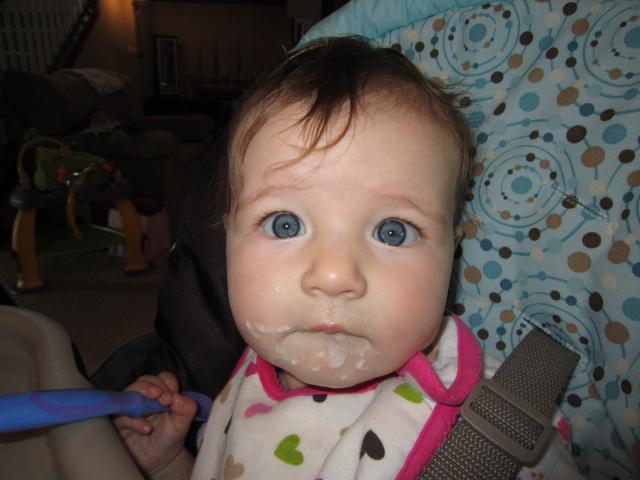 Then day 3, she wouldn't stop squealing. She was squealing all day. I had to get a video of this one. Although, I apparently had my hand right in the way of her face every time I fed her. But you still see her squealing…A LOT!
I can't wait until we start food other than cereal in another day or so!