I have been a little obsessed with Thirty-One bags lately. I had a party a few months ago and ended up getting a lot of the things I wanted. I use them all the time.
I have one bag that I use for Maddie's library books. She likes to take all the books out and look at them. When she has had enough of the books, she will take the bag and carry it around the room…usually after she has stuffed toys in it.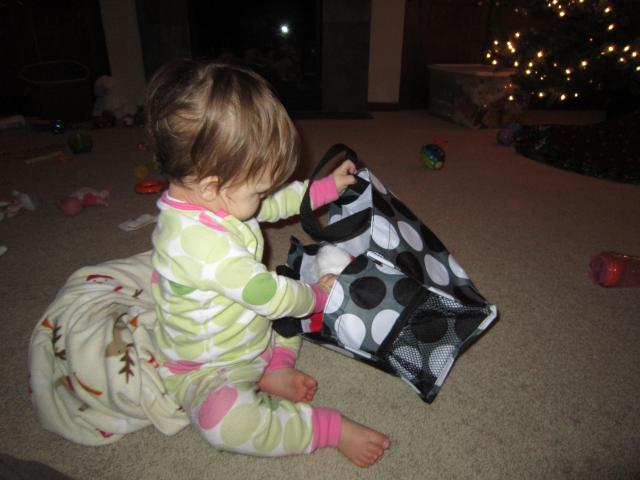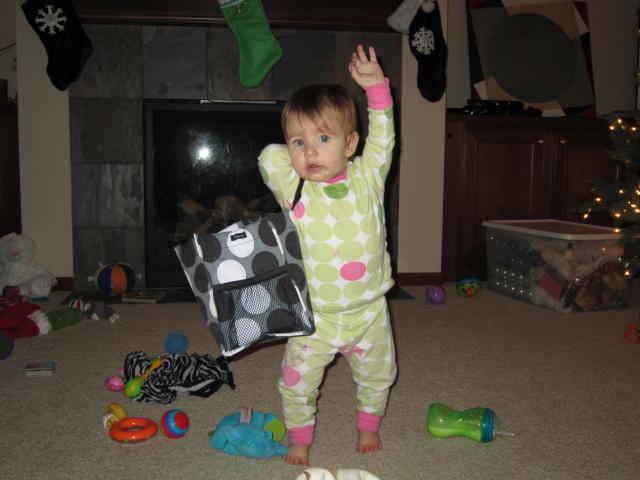 I think Maddie likes bags just like Mommy does!