A fairly short time ago I met this wonderful lady, Lizzy. When I met her, I knew instantly that I wanted to be friends with her. We started chatting and soon started hanging out. When I found out she was an author, I immediately went online to purchase all of her books. Funny thing, I already had 2/3 on my kindle and didn't realize it. I have now finished all three of her books (she's currently working on a fourth) and I have loved them all!
A bit about each of her books is below.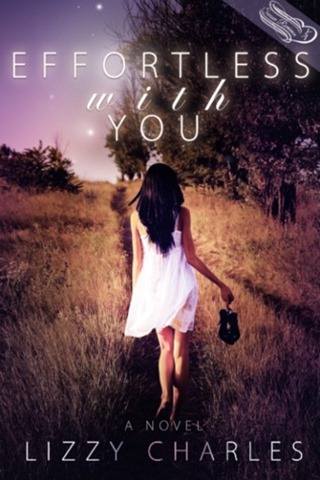 EFFORTLESS WITH YOU is the story of Lucy, a girl who needs an attitude adjustment, and Justin, the boy who just might give it to her.

School is out and Lucy is ready for the perfect summer: lazy days at the pool, invitations to the most exclusive parties, and romantic dates with her hot new boyfriend. That is, until she lands in trouble one too many times and her parents issue the ultimate punishment: a summer job. Suddenly, the summer can't end fast enough.

To make matters worse, the job is painting houses with Justin, the most popular, egotistical guy in school. Spending all summer with Justin might be other girls' dreams, but definitely not Lucy's. After all, Justin is cocky, annoying, and a jerk. So what if he's the most beautiful jerk Lucy's ever seen? Or that his grin makes her forget she's mad at the world? Or that maybe, just maybe, there's more to Justin than everyone thinks. Only one thing is certain: it won't be the summer she wanted, but it might be exactly the one she needs.
I am not usually one who likes young adult reads, but this one stole my heart. It was such a sweet, realistic story. An unlikely couple added such a fun spin on the story. Justin and Lucy's banter was great and I could picture them throughout the book. I liked that they had ups and downs (they are in high school, so their relationship is bound to have some imperfect times). The character's families were likable and I think it's challenging to connect even with small characters.
After I finished this book, I immediately picked up the sequel to see how Justin and Lucy would handle the next challenges thrown at them.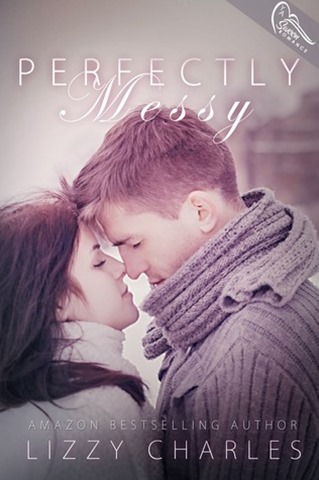 Popularity isn't everything it's cracked up to be. Justin Marshall knows this better than most. For the captain of the basketball team, small business owner, and son of Minnesota's next governor, life can get pretty overwhelming. But Justin can handle anything as long as he has Lucy, the girl who fell for the man he's trying to be.

But for Justin and Lucy, finding time together proves challenging. Stolen kisses and whispered promises just aren't enough. That is, until scandalous photos of the couple are leaked to a press intent on creating a juicy scandal during Justin's dad's gubernatorial campaign. And when Lucy becomes fair play for the tabloids and gossip pages, Justin does the only thing he can to protect her: he breaks her heart.

For Lucy, junior year is everything she hoped it would be: new friends, second chances, and a boyfriend she can't stop kissing. That is, until the boy she's pretty sure she loves chooses the life his family wants for him, over her.

Now it's up to Lucy to teach him what it really means to have everything. Because for Justin, being who everyone needs him to be just might cost him the one person he can't live without.
This duet, Perfectly Messy, picked up where the last one left off and it did it seamlessly. Lizzy did such a great job reminding us why we loved these characters from the first book. I loved reading all the new twists and turns these kids got into again. High schoolers are so dramatic at times.
I was sad to say goodbye to these characters, but I liked that Lizzy didn't leave us hanging too much or asking too many questions about their future. I like when a book wraps up nicely and leaves me satisfied with the ending.

Everything is waiting in Paris for Autumn—her new home, her mom, the Louvre, and a life where she can experience art, and not just look at it. But to get there, she'll have to survive the summer in the least colorful place she can imagine — her father's Oklahoma cattle ranch.

Autumn finds the perfect summer distraction in Colt, the one cowboy hotter than the July sun. But Colt is her father's ranch hand, and he won't go for the Manhattan-style fling that she's used to. The closer they become, the more she questions which side of the ocean she belongs.

Then her father reveals an unforgivable secret, and Autumn's illusions shatter. Will the secret destroy everything? Or could Oklahoma hold the greatest masterpiece of all—a love that could mend her heart?
I literally finished Bring the Rain this morning. I couldn't fall back asleep this morning and I was dying to know what would happen, so I opened up my Kindle and waited for Lizzy to draw me in again. I flew through this book and I'm not surprised. Lizzy has a way of drawing you into her books and really feeling like you are there. She makes you connect with the characters in a way that you almost feel like you know them.
Autumn was almost a little unlikable at first with her New York attitude. But the ranch put her in her place and reminded her of the things she loved about it when she lived there.
This was a touching story and I loved the way she wrote about touchy subjects in a way that could prompt a good discussion with young adult teens. Ultimately, I loved that Autumn realized that she did need her parents in different ways and was able to decide what was right for her. Not all teens get that opportunity, but this was a case where I think it worked out for the situation.
Lizzy isn't just a great friend of mine, but I respect her as an author and love her work. She wears so many hats at home, juggles a career and still finds time to entertain her fans by doing something she loves.
I highly recommend you check out her books if you're looking for a fun read that will make you want to have a coffee date with the author (or hang out at the gym which is our typical hangout).
Happy reading, friends!